Company; Traffic brokers by Jeff Walker
Business design: Traffic exchange
Cost: $4.95  for 7 days trial and $ 49.95 a month
Rating: 2.5 stars out of 5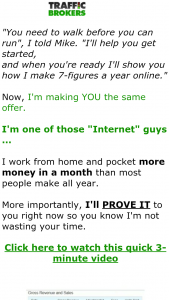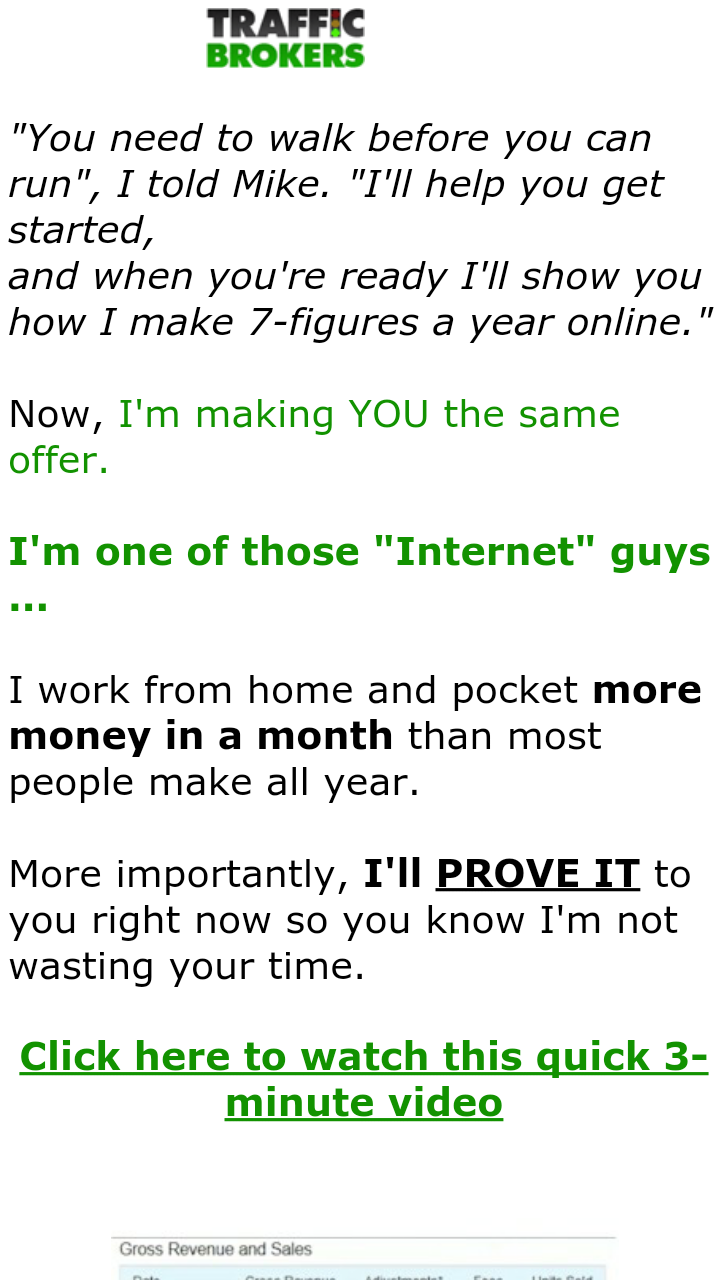 What is traffic brokers?
This is a kind of business that makes money by driving traffic to their site with the use of targeted ads. Traffic is very important for the success of any online business.
If a business has a good amount of targeted traffic chances are they will have a better conversion rate (rate at which visitors buy their products or services) for their products and services.
According to traffic brokers, they will teach you the easy way to make money online. You won't need to be a computer geek or to have any business experience. All you will need is to believe in what they are telling you and a few hours a week to begin.
The idea will be to teach you how to make money by directing targeted traffic to people who want it. You don't need to have a website to run this kind of business but it is recommended by traffic brokers.
How does it work?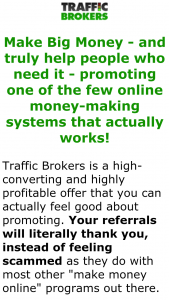 Basically, you make money by finding small businesses and convincing them to run traffic brokers' ads.
So for example, you can choose to find businesses in the niche of gaming PC. Once you pick a small business that deals with promoting gaming PCs, you need to check their website to see if they run ads.
If yes, you contact them and try to convince them to run ads related to gaming PCs from traffic brokers. If they agree, you set up an account for them and they put up your ads on their site.
Every time someone visits the site, click on this ad and enroll into traffic brokers, you and the site owner get paid.
So this is a cost per action business because you and the site owner only get paid if the visitors takes an action like enrolling in the program or starting a 7 day trial.
Traffic brokers have a lot of educational materials to help members find suitable Small niche businesses. With a tool like the prospect tool, members can find small business niches simply by searching some keywords.
It takes a lot of hard work to make sustainable income online using this business strategy (and any other legitimate business). The reward you get when someone enrolls is very small so you have to recruit many small niche businesses in order to make a reasonable amount.
My take on this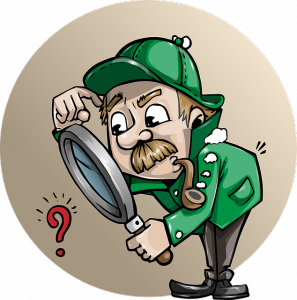 This business strategy is pretty straight forward once you get the hang of it but it's not the kind of online business I'll choose to run. I personally do not use cost per action ads to generate income on my site.
My site is a small niche business where I make money by referring people to some businesses I believe have great resources that can help people build and maintain a successful business.
I do a thorough investigation of any site or ads before referring them. With traffic brokers, it is difficult to investigate the ads that post on your site. So you could have ads running on your site that are not helpful or legitimate.
Even though you can make money with traffic brokers, I personally will not enroll in such a program as a small niche business.
Problem here is, marking money online is an ongoing process and any legitimate business should be able to give their members a free trial period so they can get a feel of the program before making up their minds to join.
In fact, most legitimate online marketing businesses I know offer their members free starter memberships.
Conclusion
On the partners tab of traffic brokers, it is stated that you will make money referring them to others. They claim the people you refer will thank you instead of feeling scammed.
The idea behind referring someone to anything is that you know what that thing is and you believe in it. I know you can make money with this business model but I don't feel comfortable with letting them display their ads on my site because I have no way of determining their legitimacy.
You can try this method to find out if it is for you or you can check out my #1 recommendation for building a successful online business for free.
Thanks for reading. Please leave us a comment about your experiences with traffic brokers.
Cheers Denise!