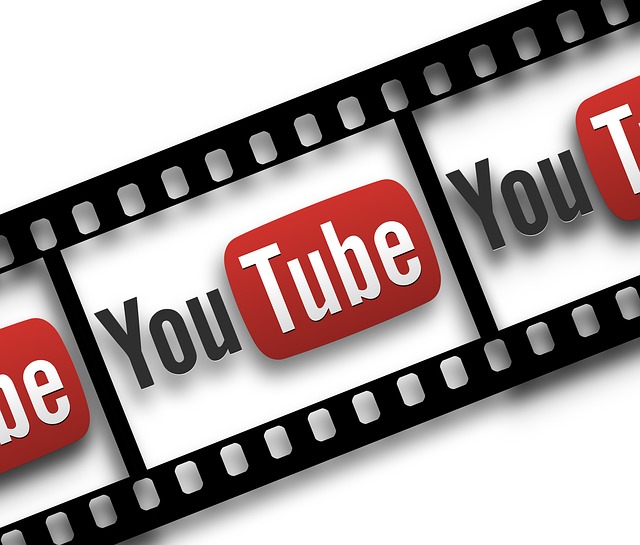 YouTube is one of the most popular websites today. In fact, it's the second most visited website behind Google. There are millions of people who are visiting the site every day and you can take advantage of this number to earn money.
What you need to keep in mind, however, is that making money on YouTube takes time. To get started, you need to register on YouTube first. This means creating a YouTube channel. It is linked to your Google account so if you don't have an account, you should make one now.
In recent years, YouTube has become the flagship of the internet society. It doesn't mean that you need to be an expert marketer to use YouTube to your advantage.
In fact, there are many people out there who are using YouTube for marketing purposes and the best thing about the site is that it is free. Unlike the traditional marketing methods we have become very familiar with, you don't need to spend money to start uploading videos on YouTube.
Here are some tips to help you build an income stream even without leaving the comfort of your home.
Upload Unique Content
You need to develop and upload content. Perhaps you have old content that you can turn into videos. If you have unique videos, you can upload them to attract more viewers.
Of course, don't forget to add keywords and links to let people reach your channel fast. If you are selling a product, you can make a tutorial on how to use your product or a video highlighting its benefits.
Promote Affiliate Programs
Affiliate marketing is one of the best ways to make money on YouTube, especially if you are just starting out. You only need a video editing tool to put a watermark on your videos.
Upload short "how to" videos or create interesting tips and invite people to learn more by visiting your website. You can also add watermark to old content and re-upload it.
Promote your Website
Post a video and link it to your site to generate traffic. These videos are generally informative. "How to" videos are a great way to build and improve your credibility.
People who want to learn more about your business can become loyal customers. Of course, this means that you need to differentiate yourself from the rest if you want to make money on YouTube.
Look for a niche and upload videos that provide a solution to the needs or issues faced by your target audience.
Become a YouTube Partner
You can become a YouTube partner by submitting an application and having yourself approved. Advertising has become a large part on how to earn money on YouTube ever since Google took over.
Just like the AdSense model, you can put ads on the videos you upload and get paid for every click you get. When you become a YouTube partner, you only need to create videos that get a good amount of views.
You know you're getting enough views as YouTube will contact you and let you complete an application to become one of their partners. You don't even need to be an internet marketer to benefit from being a partner.
Once you become a partner, ads will begin showing up on your videos and each time a viewer clicks on one of these advertisements, you will get paid. Being a YouTube partner may not help you become rich, but it can help you earn some extra cash that you can use for important matters.
Collect Email Addresses
Another way to earn money is to collect email addresses. This way, you can generate leads and sales. You cannot put an opt-in capture form on the website itself. Instead, you should include a link in your profile that redirects customers to a squeeze page or place a watermark on your videos.
The contact information you collect could give you a lot of benefits. Aside from earnings, you can use the data you can gather to build and improve relationships with customers.
Have Subscriptions
YouTube subscriptions can help increase the viewership of your channel. Promote your video channel in various social media sites such as Facebook, Twitter and Instagram to boost your subscriptions.
Linking your personal website or blog sites to the subscriptions can also help boost your viewership. You may need to liaise with those you are promoting products for or affiliates to build a large subscriber base.
Just make sure that your content is brief and concise and doesn't infringe on any right to avoid any problems in the future.
How to Create Videos
Windows computers are pre-installed with Windows Movie Maker that you can use to make videos. Mac users can try Imovie. Create a 3 to 5-minute long video and focus on the product's benefits, features and highlights.
Your video should be brief, but concise. If you are providing the voice over, make sure that you sound reassuring and firm. Practice a few times before recording, but don't waste a lot of time and effort trying to get everything perfect.
After recording your video, you can now upload it. Describe what the video is about in the description area. Don't forget to place your affiliate link or website link.
Once your video goes live and starts getting views and if you were convincing enough, you will be getting more views and sales in no time. Just remember that most of the content you can upload on the website is generally in the form of videos or tutorials with a voice over.
So, it is important that you have a good camera that captures amazing videos that you can showcase to your target audience.
Bottom line
There are a lot of business opportunities out there and YouTube is just one of the websites where you can try your luck. It allows people to make money in creative ways.
YouTube has become a viable source of income for those who know how to take advantage of such revenue stream. Don't miss this chance to make extra money online.
Learn about my #1 recommendation for online marketing. Learn how to build a successful business online.