HOW TO MAKE MONEY ON TWITTER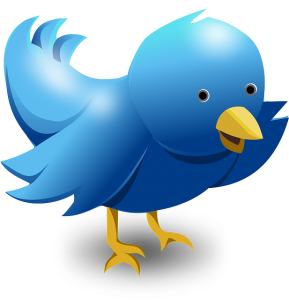 Twitter is a social media network that has accrued more than hundreds of millions of active users since its inception in 2006. Countless individuals and businesses have maximized the globalization of the world through this social medium to generate new income streams.
Some have even made their dream careers out of the dollars earned with Twitter, but you need not be a social media guru in order to achieve a similar milestone. All it takes is the ambition, some creativity, and be good at getting followers.
Create multiple accounts around profitable niches while crafting out catchy tweets if you want to maximize your chances; people tend to love inspirational and funny tweets.
So how do you make money? Here are the most effective ways to make money twitter.
Send Sponsored Tweets
Many firms are always in need of popular Twitter accounts to tweet about their products. Some celebrities are known to make a few extra bucks by promoting products of sponsors via tweets (For a single promotional tweet, Kim Kardashian can generate about $10,000).
Even though Twitter users might not be able to earn this high, there are good chances for the average user with moderate followings to make some cash through sponsored tweets.
The easiest method to get companies is to Sign up for sponsored tweeting through one of the numerous tweeting businesses sites such as Magpie, Twittad, Ad.ly, TweetPeddler, TwitPub, PaidPerTweeter, MyLikes Social Publisher and so on.
These sites make the compilations of companies and organizations that need to have sponsored ads available to interested Twitter users. If you are engaging in this, ensure your interval of posting sponsored tweeting does not annoy your followers. If you lose followers, you might also lose the sponsored ad contract.
Become an Affiliate Marketer
Affiliate marketing involves advertisement of products and services through your twitter page and you will eventually get a commission from the revenue generated from sales made through your referral.
Many affiliate marketing programs known to blogs and sites are also applicable to Twitter, but some usually work better on Twitter than others. Affiliate marketing is quite effective when you operate a blog or website to send the traffic through since your reader trust you already.
Use your blog and your Twitter account to become an affiliate marketer. Find products that correspond to the niche you build on your twitter account then contact the company to get an affiliate link.
Apple affiliate is one of the leading profitable affiliate programs on twitter marketing; others include Tweet Adder affiliate Program, Astrology.com affiliate etc.
Sell your own products and Services
Individual users have the chance to promote their careers, services, businesses and partners on twitter. If you are a talented twitter, you can use this platform to make some extra cash by marketing yourself, marketing for others and staying in touch with current trends and events.
Many people use Twitter to promote their products and skills. All you have to do is post a shortened link of your product or service from Amazon, Fiverr or etsy.com to your Twitter account, and with a creative touch, you are likely to get more bids.
The best way to make sales on your website through traffic from twitter is to engage and tailor your tweets comically and inspirational to topics related to your website's niche. This way, your traffic is targeted.
Many professionals use Twitter as a way to advertise their craft to potential customers and stay in touch with other people in their industry.
This networking platform allows you to develop relationships, develop partnerships and sell yourself to thousands if not millions. Many freelancers like creative artists, painters, graphics designer and so on have landed lucrative deals through this 140 characters expressions
Build Links
Posting links from your sites to your twitter account might be the best decision you will ever make. With the link you will expose your site's content to new audiences, indirectly driving traffic if done correctly and this may help you move up the search rankings.
Bottom line
If you run a monetized website that generates money from displayed ads, membership revenue, on-site affiliate link and other methods, Twitter can be a great tool for boosting revenue indirectly.
Avoid the mistake of changing your Twitter account from what it used to be to only a money-making operation. Twitter is focused on community and the moment you stopped writing funny, interesting or engaging tweets that made your followers always want to click on, you will lose them, thereby losing the chance to make more money.
Cheers Denise