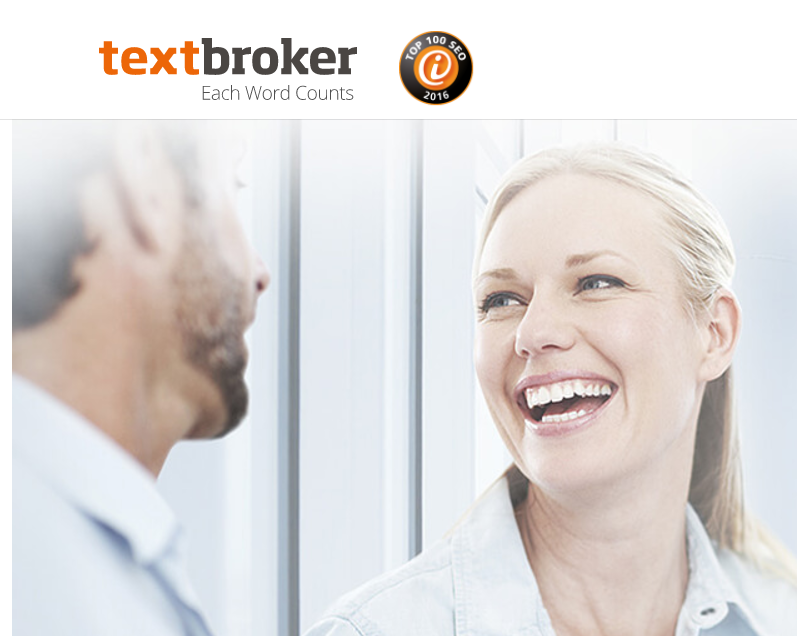 There are many platforms out there offering freelancers the chance to make money from home. One of such sites is Textbroker.com. This review will outline what this program is all about. It will help you determine whether this is a program you want to join or not.
What is textbroker all about?
Textbroker is a website that links freelance writers with people looking for someone to write content for them. This program is geared at helping websites and companies find suitable people to write content for them.
How does textbroker work?
When you sign up with Textbroker.com, you basically become a ghostwriter (not all writers are ghost writers though). This means you do not get credit for the content you write because you are writing on the behalf of clients and doing so through a broker. 
This is a legitimate company operating in Las Vegas. To become a member, you will need a valid form of ID.  They need all this information because they file taxes and send 1099s just like any other US business to their writers.
It is very similar to applying for a job at any legitimate company in the US. They have a trial period for all new members to determine their skill level. If you are an exceptional writer, you can start at a higher level and begin to make more money.
Many of their writers start at a low level and work their way up depending on how customers approve their work.
You need a PayPal account since that is how textbroker.com pays its members. They pay their writers once a week. Jobs are placed in the queue that you can accept as you like.
When you complete a job and the client accepts the work, you are credited the money. You are expected to manually accept payment into your PayPal account every Thursday night.Writers are paid on Fridays.
A good and sure way to make more money is to sign up for any active teams you can since team Orders usually pay higher and have a greater volume of work.
You may want to make sure you understand an order completely before signing up for it as confusing orders with questionable requirements are usually hard to complete and may cause you a lot of problems.
If you gain a lot of good reports with open order clients, you can attract direct orders which are usually more lucrative orders as you have control on the pay per word setting.
It is good to keep your profile updated at all times, as team leaders and clients will consider your skills and interests when searching the database for authors.
Pros
When you find a great writer, it can be a very good experience
They have a good turn around time
Support personnel are very useful
They have great and highly qualified writers
Cons 
The rating system is not the best. Some very poor writers are sometimes rated higher than some very good writers.
The pay per word has dropped considerable through the years
They have a lot of competition from sites like fiverr
Sometimes writers are favored over customers in a dispute.
Some newbies have trouble navigating the site. Some of the tabs are confusing to both authors and customers
Bottom line
Textbroker is a legitimate site that helps freelance writes to acquire work from home. It is a place for business owners to find content writers. They have many good writers for almost any topic.
Cheers  Denise