There are many courses and membership websites that educate people on affiliate selling and how to make money online today. Most of these teach the basic idea of affiliate marketing and give a lot of false promises like getting people rich overnight.
Rapid Cash system is  one of them. James Scholes, a self acclaimed successful Internet marketer and founder of this money-making method claimed he is on a mission to guide newbies aspiring to make money online to become successful.
The sales page is full of outrageous promises such as making consistent $4,250.24 every month on full auto-Pilot system. Wao! I don't think anybody can make that much doing nothing.


The sales page says everything about what this program is not and didn't bother to say one word of what Rapid Cash System actually is! James-Scholes said the system is free, requires no SEO to do, no website to build, no articles to write, no waiting to be approved at any sites, no list building, no data entry and best of all, no selling involved.
He also said the program is a "secret" affiliate network guaranteed to pay you huge commissions just for giving stuff away. In his words "Making you look like a champ while stuffing your account with oodles of cash". But instead you are directed to Forex trading website where you will obviously be stripped off your money.
You can see in the image below that the claim that this program free is fake because you need to pay $12 to become a member and then you are directed to an option trading site.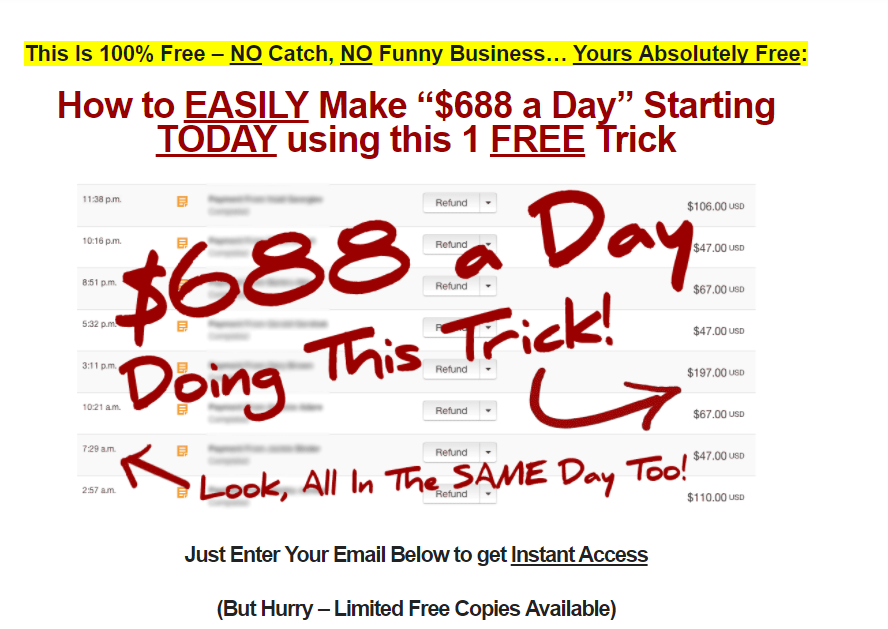 Rapidcashsystem.net  redirects you to omniforex site after registration where you will be required to of course make payments  before you start trading and don't forget that these sites give no refunds.
Another red flag is that there are about 1450 websites that are exact clones of Omniforex just with different domain names such as Forex Automoney. I  would suggest you don't try these sites out if you don't have vast knowledge on forex trading.
They offer the same cheap $4.94 or more exchange auto money and offer the newbies the same game to play on their website that is supposed to teach them how simple it is to make money following their buy and sell signals.
Take their trial if you want and find out for yourself (on demo) or check different reviews and you would see how people are being cheated in this robot controlled trading.
The online auto trading includes different steps. Step one is to trade on Forex by purchasing an Omniforex trading account for $99.00/month. Forex trading is COMPLETELY legitimate and anyone can make money with it, but you need to know how. You will really need to understand Forex yourself instead of relying solely on the Forex robots, which this system is encouraging you to do.
Step 2 is to chose an investment site, which they list, and they will cost you.
Step 3 is pretty much gambling, which they use the term "bookmaker" on and, as before, they recommend sites to use,
and Step 4 is to take the funds that you have invested in e-gold (Step 2) and start auto surfing for cash.
The instructions under each step are short and generic, so a beginner will take a long time to see results as contrary to what the sales page claims. You are not forced to participate in all 4 steps but you have the liberty to choose as many as you want.
Omniforex boast of an average win/loss ratio of 70/30 for each strategy (70% winning, 30% losing) but at the end you would realize the reverse is the case.
Unfortunately, I couldn't find any user review on Rapidcashsystem.net . After searching the web and reading other expert reviews, opinion from different sources shows that Rapid Cash System is viewed negatively.
I wouldn't say outright that it is a scam but it definitely ain't a money making system either.
Please leave a comment about your experience with this system in the comment box below. 
Cheers Denise