Program: AB Anderson's financial independence academy
Website: financialindependenceacademy.org, financialindependenceacademy.com
Recommended?No
This financial independence academy scam is very similar to the home wealth remedy scam. They are both owned by the same person and promise the same thing.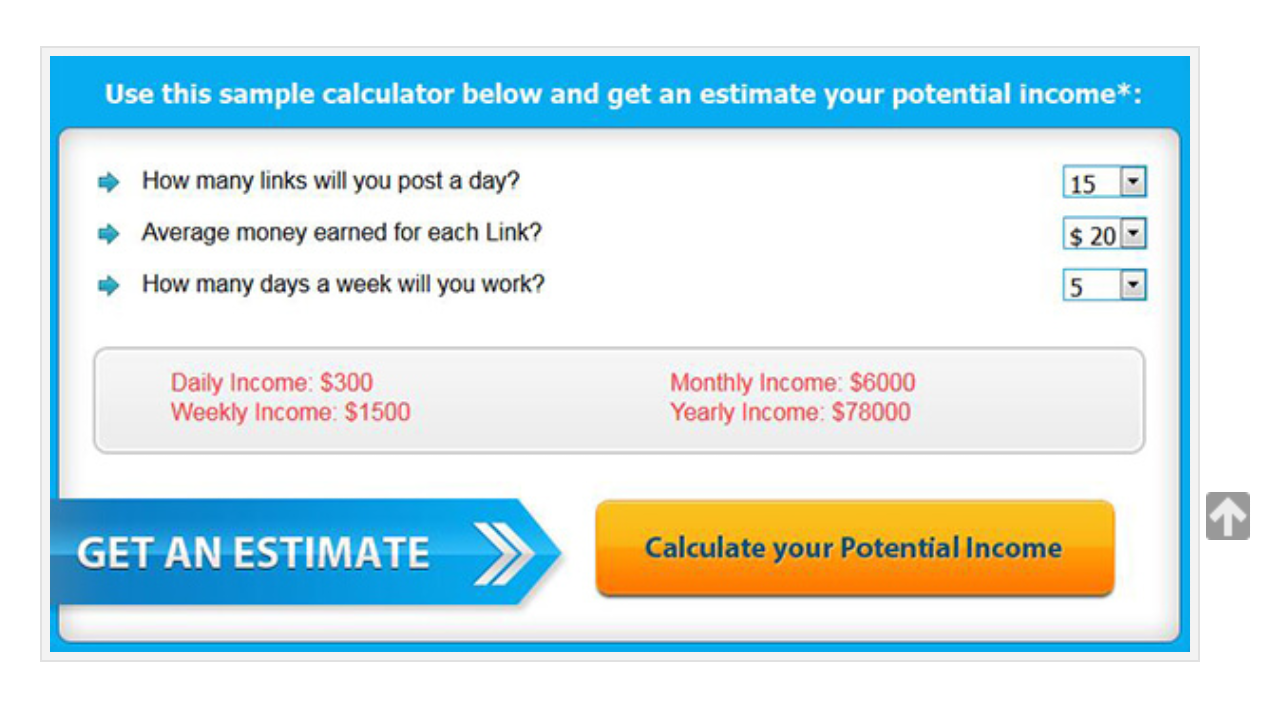 This scam‌ promises to teach you how to make thousands of dollars in a week by posting links online. They claim many major companies hire people to post links for them online because it's cheaper.
Since people will be working from home, these companies wouldn't have to build a whole new office for workers like you.
At first sight, this idea might sound very plausible but when you dig deeper you will find out the truth. They have this sample calculator on their website where they claim you can earn $20 for every link you post.
So if you post 5 links you will make $100 and it will take you less than an hour to do this. So if these so called companies are paying you to cut cost how then are they paying about $100 an hour?
The answer is simple, this figure is meant to draw you to this program like a fly to honey.
What you should know about companies and links is that, many companies like Amazon, Wal-Mart and many others will grant you permission to post affiliate links on your website but they don't pay you to do this at all.
You work as an affiliate for them and use your own effort to promote their products. If you succeed, people will buy those products and you will be paid a fraction of the sales as commission. So you are only paid when you make a sale.
Believe me, it's not as easy as AB Anderson makes it sound. I have been an affiliate with Amazon for years and I make passive income with them. It took a lot of hard work to start making money. I can make up to a $1000 a week if I work super hard.
I had to qualify for their program to start. The first requirement was for me to have my own website. After I got my website I had to write some content in it. In fact I spent about two months filling my site with quality content related to the product I wanted to promote. Then I applied and was approved to paste Amazon ads to my website.

What I'm trying to explain is that it takes time and you have to be a legitimate website owner to qualify. What you will be doing at financial independence academy will be posting links they give you to post. You won't even know what the links are for and you won't make money.
So do not be fooled, link posting as AB Anderson's financial independence academy teaches is a way of spamming legitimate site with links that will take people back to their website so they too can be scammed.
They will ask you to pay up front for the program and promise you your money will be refunded but don't expect that to happen.
Any program that promises to teach you how to make money but don't allow a free trial period is problematic.
Bottom line
If you are looking for a way to make money online, financial independence academy is not the place to go.
There are many programs online that allows free membership. You can learn a lot from these programs than you can ever learn at financial independence academy. One of these programs is wealthy affiliate.
I believe they have one of the top programs not just for their lessons. They offer an unlimited free trial. So, you've got nothing to loose.
Check it out and learn the right way to make money online.
Cheers Denise.