Product: Automated content software
Owner: Socrates (most probably an alias)
Rating: 4 stars out of 10
Recommendation: Borderline scam
Price $ 47 or $ 37 with discount
What is killer content?
Killer content is an online product developed by a guy called Socrates. According to this guy on his introductory video about the product, his software is an automated push button dummy proof way for you to monetize several sites.
He doesn't explain much about the product in this video. He spends a bulk of the time talking about his lavish lifestyle and showing screen shots of his paycheck.
How does Killer content work?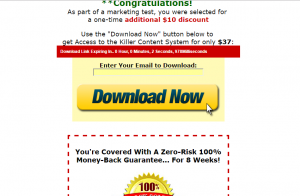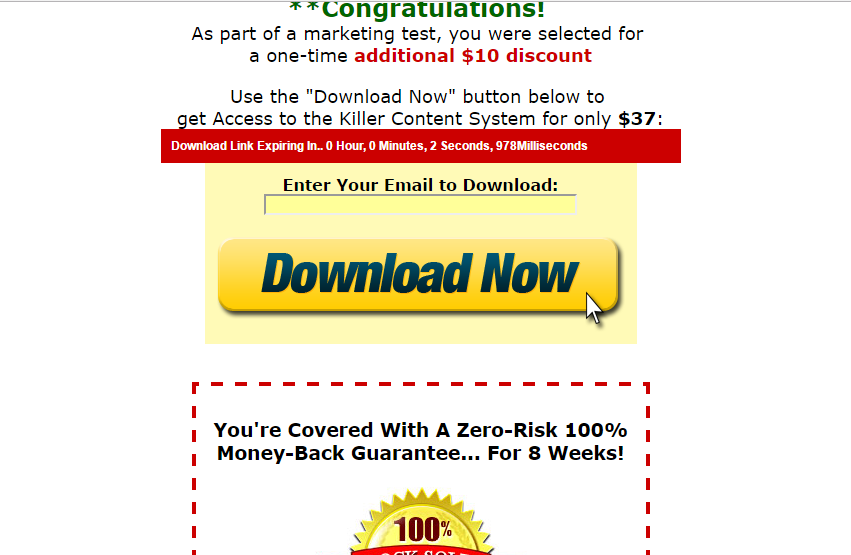 Killer content cost a one time payment of $ 47 (currently, they are offering a $ 10 discount). According to the site, there is a 100% money back guarantee for eight weeks.
Socrates claims that you only need five minutes to set up your site and then killer content will do the rest for you.  According to him, this program will write and post all the content you need.
Why is killer content such a big deal for many people?
One of the first things anyone learns when they embark on their first internet business is the fact that content is king. This is so because, good content has a serious potential of drawing people to your site.
When you show with your content that you know what you are doing, people trust you and visit your site more often. You do not have to be a major in English to write a good content.
The problem however with many beginners in online marketing is lack of ample content to draw traffic. It takes many good contents to draw traffic to a site but writing this content takes time.
Many beginners are not full time online entrepreneurs because they need to stay at their day job until their online business is making enough money. Because of this, it is easy for these people to fall for programs like the killer content.
Why is killer content not recommended?
In school, the first thing we are taught when we start writing papers is that plagiarism is very bad and punishable. Killer content is an auto content software; in other words, this software takes an original content and changes the words over and over to product multiple contents.
Even if this act was not unethical, it is unprofessional especially as all the spun documents in my opinion are low quality. Google now punishes that kind of technique for generating content (you can loose traffic and your rank on google search engine can plummet).
Killer content targets beginners who know little or nothing about online marketing. To them, a software like killer content is a life saver. They couldn't be more wrong. To make money online, you need to invest time in writing original content.
This soft ware gives you a ton of PLR resources but almost zero lessons on how to use them to make money. A lot of the lessons offered like building a WordPress site and setting up an E Bay account, are all things you can learn online for free.
Other than free eBook offers, experienced affiliate marketers do not use private labelled rights(PLR) products to make money on their site.
What are people saying?
There are mixed feelings out there about killer content. Many people agree that it does provide you automatic content with the help of their content spinning tool. However, it does not deliver on the 'make unlimited amount of money' part. You get unique content from the killer content spinner but, that content is poor quality in my opinion because you can't post it without checking for  grammatical errors.
Conclusion
Killer content can be a helpful place for you to generate content ideas for your niche. It's content spinning tool is however not recommended, especially now that google is targeting those types of tools as bad SEO tools.
If you dedicate time to writing good quality content on your site, you will earn the trust of your visitors and it will eventually convert to good traffic for you. Quick money schemes are dangerous. I will not recommend them to anyone so in that regard, I do not recommend Killer content.
If you are really interested in making money online the legit way, check out my # 1 recommendation for online marketing.
Please leave us a comment. Comments about your experience with the killer content system will be highly appreciated.