The computer associate program is advertised as a quick money program. It promises to make members fast money with no need for experience or education. All you need is basic computer skills.
On their home page, they claim that they have been featured on Fox New, MSNBC, USA today, ABC and CNN. According to them, this has led to a lot of popularity.
The thing is, I could not find any news about them on any of these TV networks.
This increase popularity according to them means spots are limited so you need to act fast. They are not shy to state that they are the #1 choice for success online.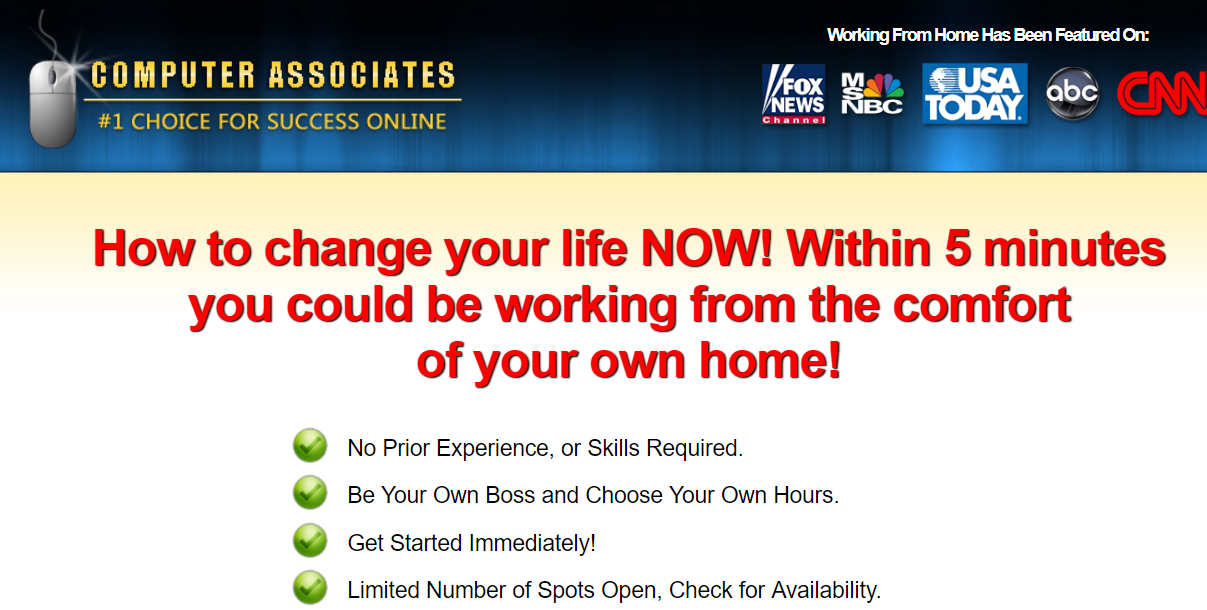 I have seen so many of these programs that I won't waste your time. I will tell you outright now that this program is a fast money scheme; in other words, a big fat scam.
A few weeks ago, the same company that advertised this program, made an ad for a similar program named computer made simple and yet another for computer technical guys.
Both programs claimed to have been featured by the TV networks I listed above. As expected, both programs claimed spots were limited and also mentioned that they were #1 for success online.
The image below shows you a page of the computer made simple program. Do you see how similar it is with that of the computer associates page?
There are a dozens of other programs that share similar features with this program and are all name computer 'something'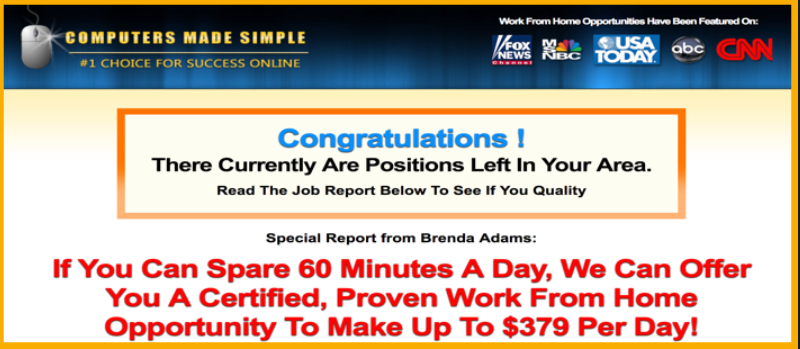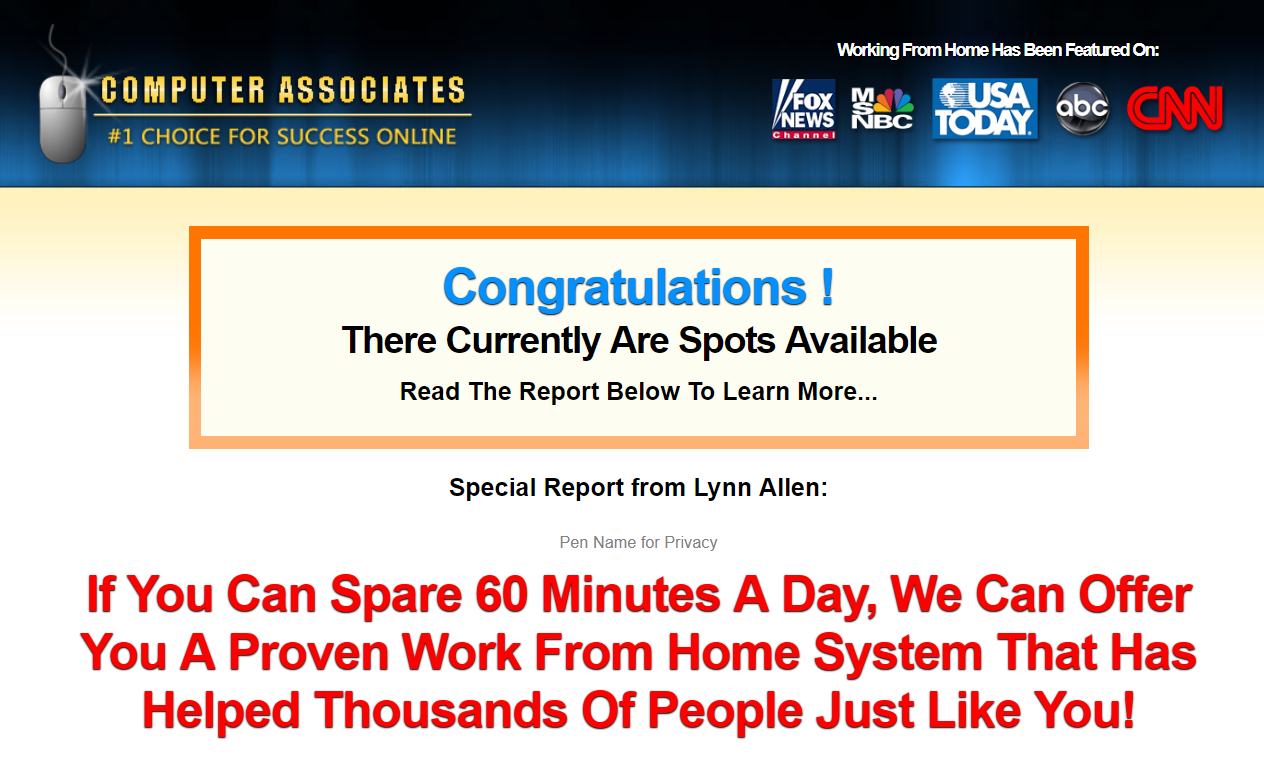 There are many warning signs about this program. For me, the biggest one is the constant discounts they offer every time you try to leave the page.
It starts at $97 then down to $66 then to $47. This to me looks like a desperate need to get your money and not just that.
When you join the program, you give them your email info, your name and your credit card info.
Many people have been charged monthly fees that was not clearly listed when they joined the program.
More so, many have noticed an increase in junk mail after they joined these kinds of programs.
Computer Associates benefit from selling your personal info.
To add salt to injury, you will loss contact to them once they have gotten what they want from you.
What to do if you have been scam by these people
Cancel your credit card so you can't be charged any longer
Try click bank to see if you can get your money back
Do not post any links for them because you will be helping them scam even more people
Avoid other programs like it all together. If it sounds too good to be true, it usually is.
Report them to the Better Business Bureau
What you should know about online programs
If they promise you over night riches, there is a high chance it's a scam
If they claim spots are limited and that they will shut down once they have enough people then there is a high chance it is a scam. Legit sites don't shut down and online make money programs hardly run out of spots.
If they charge you a fee to join and then give you a discount multiple times when you try to leave the page, then there is a good chance it is a scam. Legit sites will charge you a fee and stick to it.
If you can't figure out how you will make money with them after browsing their site over and over then it might be a scam.
What to expect from most legit work at home programs
They offer trial memberships, to give you the chance to browse their program without feeling pressured to join.
These websites are usually well structured and the English is correct with punctuations and all
You can tell by looking at the site who the owner is; there is clarity
When you go online to research the program, you can find many good reviews about them
Bottom line
Computer Associates is a scam. I won't recommend it to anyone.
Anyone who is serious about starting an online business should try programs like wealthy affiliate and affilorama.
These two programs offer trail memberships and have a huge community of successful entrepreneurs you can learn from. They both offer in dept training.
You cannot make money over night. Keep that in mind when joining these programs.