The online automation work at home system is advertised as the 3rd best way to make money online in 2018 by topjobsreviewed.com. 
Topjobsreviewed.com is known for posting reviews of three top work at homes jobs periodically. It has occurred to me that most, if not all, most of the jobs posted are fast money schemes.
These jobs usually share similar features and the online automation system is not an exception. This system is supposedly owned by Katie Smith (an alias).
As I mentioned earlier, there are certain features of this program, which makes it look more like a scam than a legit online business opportunity. 
Top Features
According to the home page of this program, it has been featured on CNN, ABC, NBC, USA today and Fox news. This is a really big claim to make.
I spent a whole day trying to find information to support this claim but failed. This tells me that this claim is most likely a lie.
If this claim is a lie, then it goes to say that, the claim that they owe their popularity to being featured by all these networks is a lie too.
They claim that, because of their popularity, spots are limited and you have to act fast. This is a very good way to persuade people to act without thinking.
Sad thing is, they do not run out of spots at all. If you were able to come back to this website a week from now, the story will still be the same.
Then ask yourself, if they are so popular and spots are limited, how come spots have not been filled up yet? But you will only be able to ask this question if this website still exist after a week or two.
This kind of programs have a short life span. They habit of taking their sites down and replacing it with another just like it. Today it is called online automation, tomorrow it will be something else.
There a dozens of websites online that are exact clones of this one. Some of these sites are online technology program and online media system.
Below are images of the online automation program and the two programs I just listed above. Take a close look and you will see that they are clones of each other.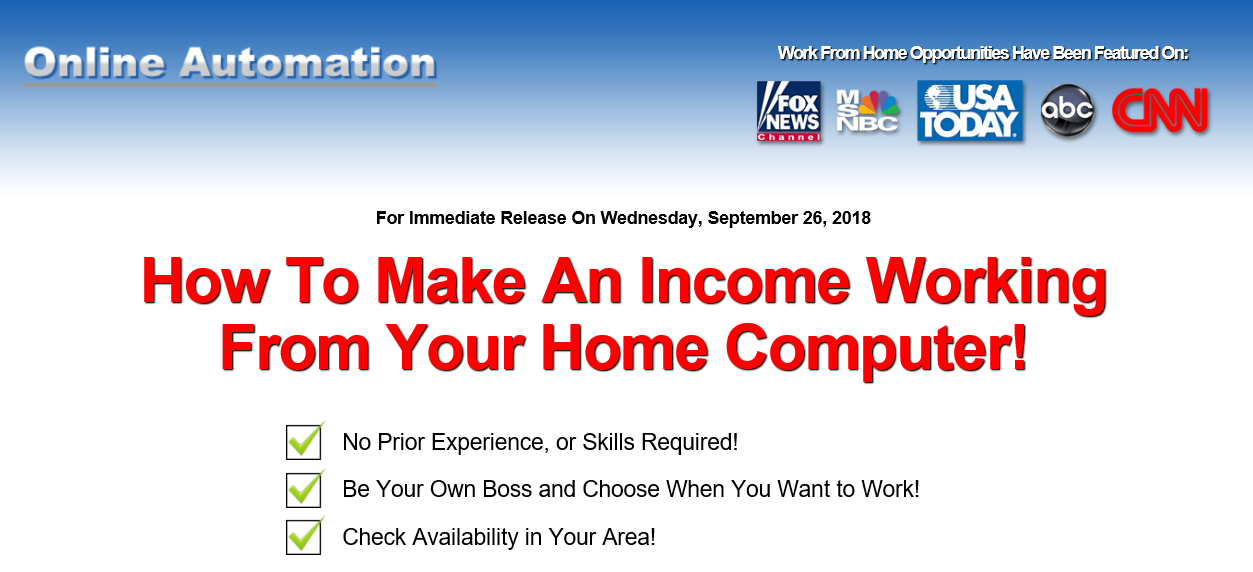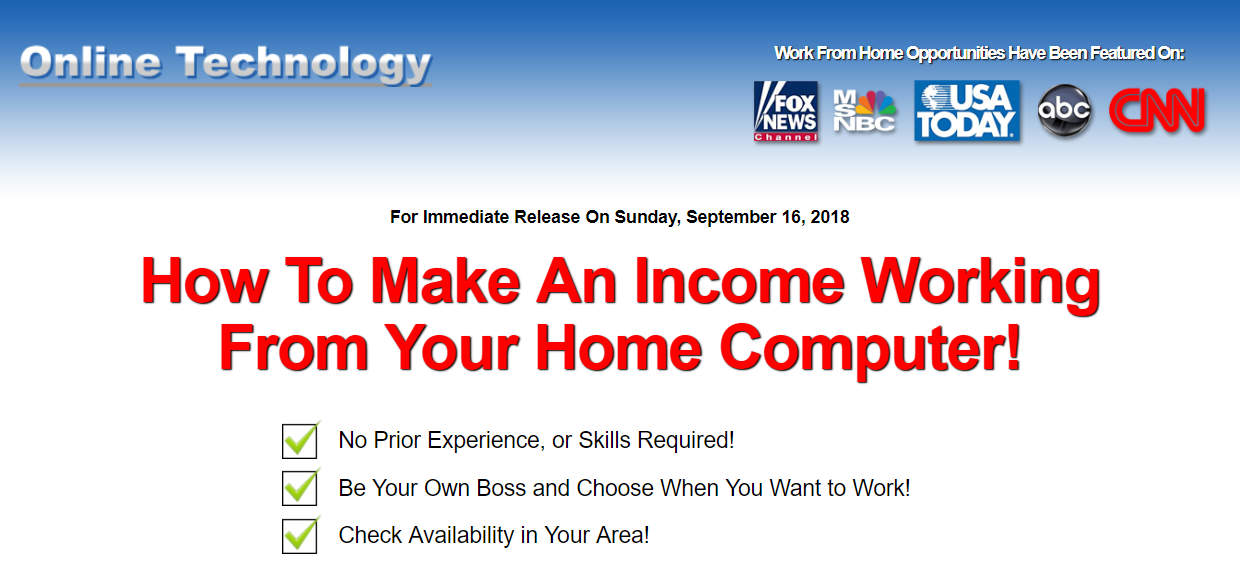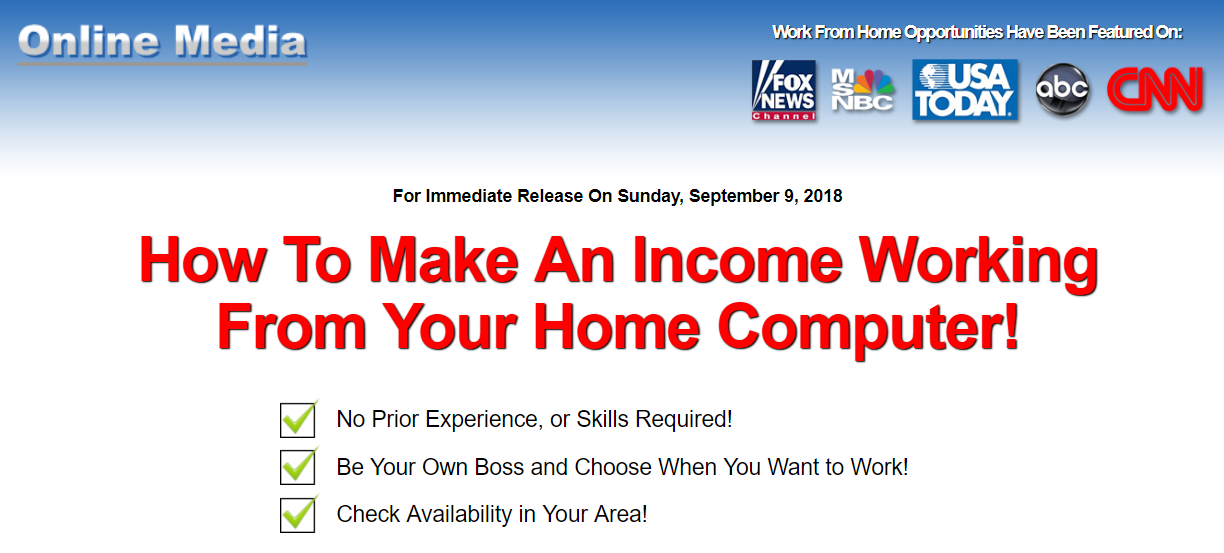 More Red flags
The owners of this program use aliases and fake images for themselves and their testimonials. All three programs above, share the exact same testimonials.
They claim that, the fake names and pictures are used to protect the privacy of the owner and those of the people providing testimonials but I beg to differ.
If they were legit, they won't need to hide behind fake names and pictures.
They state on their site that you need to hurry and join because they will shut down the program when they have recruited enough people. They even say you won't be able to access that website again.
This statement is very troubling because it is true even for people who join. After they get your money, you won't have a way of reaching out to them.
The ironclad money guarantee logo on their site fool many people into thinking that they are protected until they realize that, you can't get money back from a ghost.
Bottom line
I am so sorry to tell you that this program is a scam. If you have not joined yet. try to stay away from it and programs like it.
If you have already paid for it, suspend your credit card so they won't be able to take any money out of it in the future.
If you are looking for a work from home job, check out flexjobs.com for the list of the top 100 legit work from home jobs.
If you are looking for an online business opportunity, click here to create an account with Wealthy affiliate and learn the techniques used to make money online.