Expresscareeronline is supposedly a news website that promotes the WAH program by Melissa Johnson. According to this website, a Single Mom Makes $12,500/Month From Home. This Woman who is Melissa Johnson according to this website, out of curiosity, filled out a simple form online and before she knew it, she was making thousands online.
Does this story sound too good to be true to you? If so then you are here for a second or third opinion about this program. Well, you have come to the right place. I will walk you through this program and give you all the information I know. You should be able to make an informed decision by the end of this review.
I came across expresscareeronline.com about three years ago. Then, the story was the same but the woman then was Bobbie Robinson. They told a story so compelling that many people joined the program. A couple months later, I heard a lot of charter about it on various review sites and the complains were pilling.
People complained about how they lost contact with the owners of the program immediately they paid to join. Some people were asked to pay more and then a little more until they became suspicious and stopped. People were told they will make money over night by doing little or nothing. They were told how, they were lucky to have found this program. They were told chances are limited and to act fast or lose their spots.
Over the years, the story has stayed almost the same, except for the fact that every few weeks, the Wah program is replaced by yet another. This time, the link to the Wah website takes you to the Computer community home page. Last week, it was the computer Assurance program and two and three weeks prior to that, it was the computer everyday program and the computer colleagues program. Below are images of all these programs.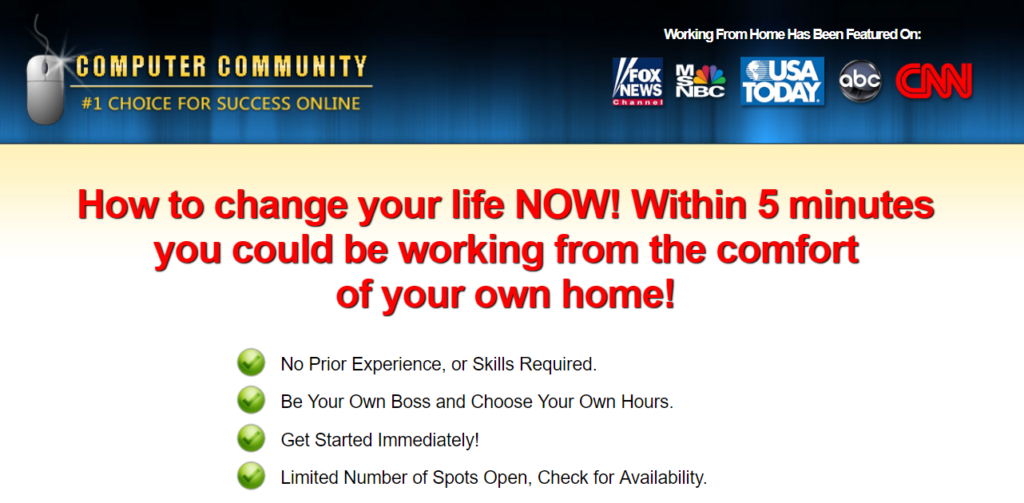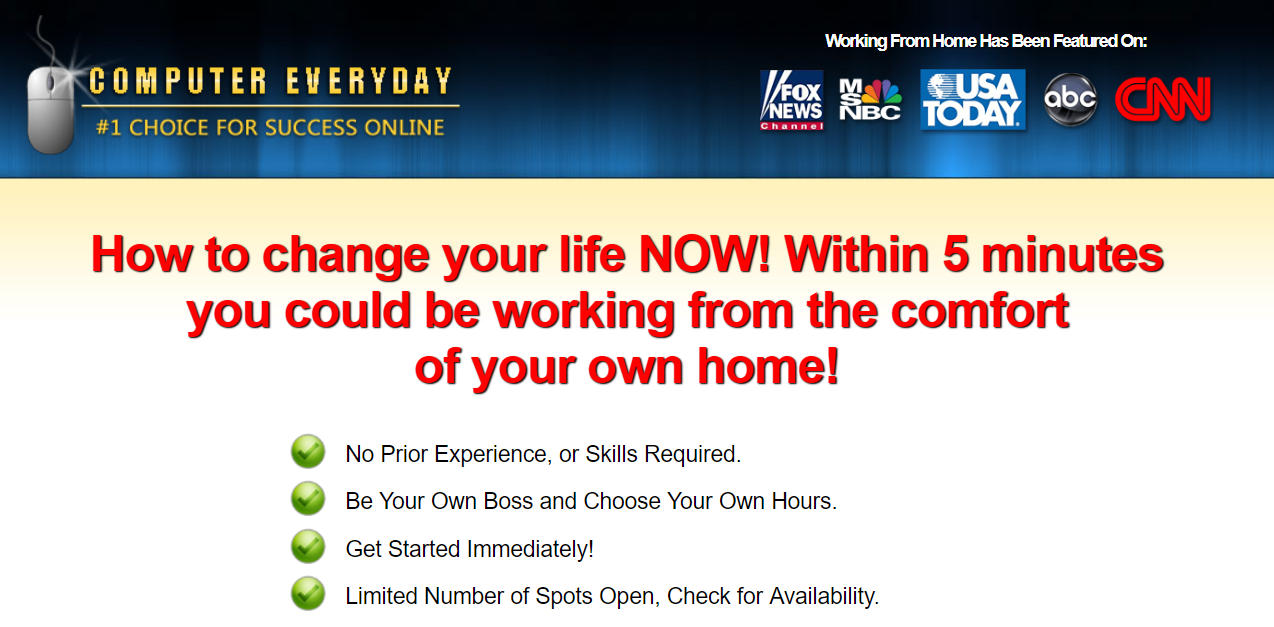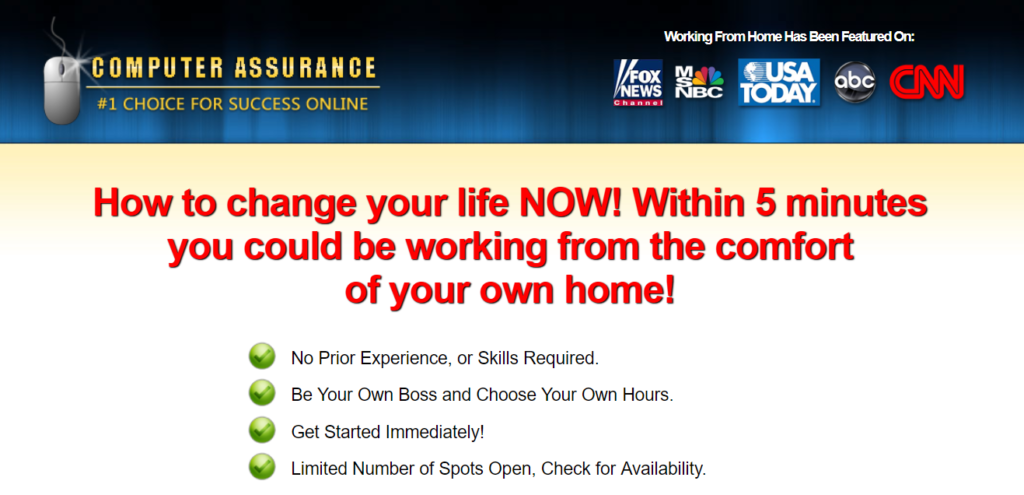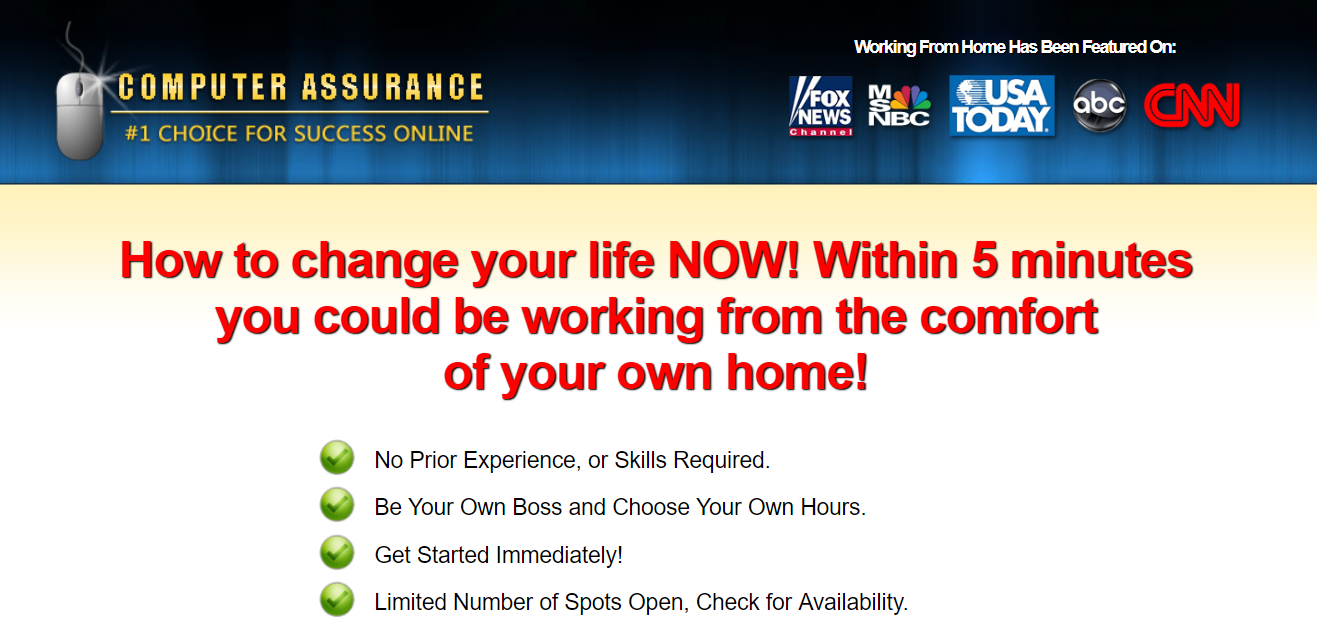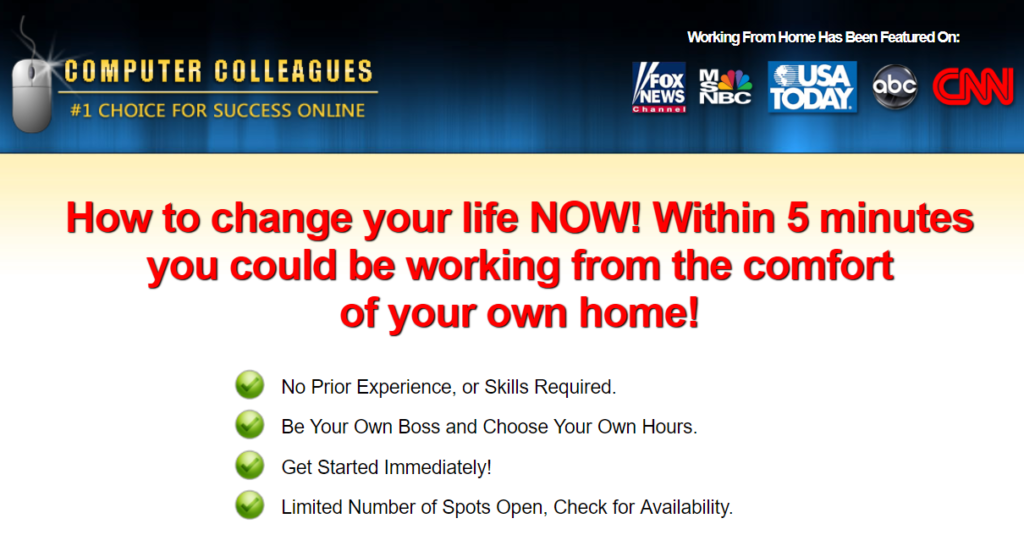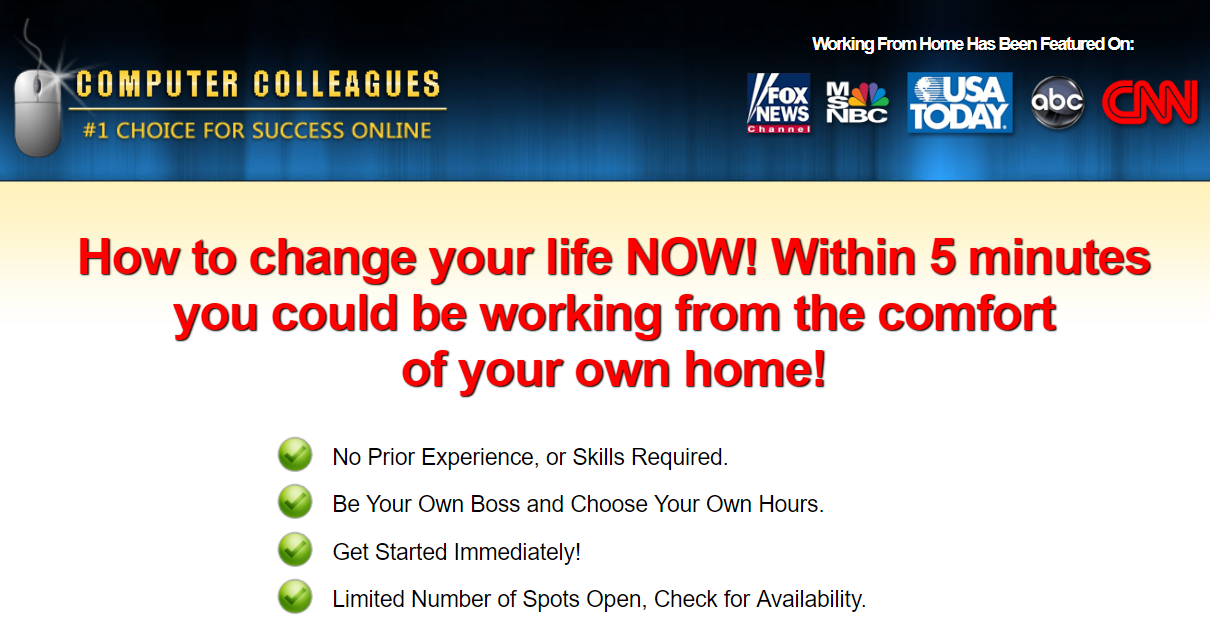 As you can see, all these programs are clones of each other. The only difference are the names. They are all linked to expresscarreeronline.com and Melissa Johnson. Below is a review left recently by one of my readers who unfortunately joined the computer colleagues program.
If you read this message closely, you will see that this person was scammed. They were trying to get their money back but couldn't because this website disappeared from search results. So when they stumbled on my review, they thought I was somehow related to this scam. This happens to many people out there.
Many people fall for these scams simply because they display the logos of renowned TV networks on their home page. They claim to have been featured on all of the TV networks they display and for many this makes them legit. It is not smart to join a program that you have never heard of. If you do your due diligence and investigate these programs, you will find out that they have never been featured on any of the TV networks they claim about. Programs that promise you heaven and earth are probably scams. They use fake names, fake testimonials and fake reviews to lure you. If you don't know the real person behind it, how are you going to get your money back?
There are many legit make money programs online. These programs are divided into two major categories; jobs and business opportunities. Jobs are programs were you get hired by an employer, and are paid for performing a task while business opportunities are programs that offer you a means of starting a business.
Before you delve into any of these programs, you need to carry out a thorough research and be sure that they are legit. To help you in this process, here are some characteristics of legit programs;
Most legit jobs or business opportunities online will not ask you for your credit card information as a prerequisite of joining.
Many legit online education programs offer trail memberships to give you the chance to learn about the program from inside.
Most legit programs are here to stay. They don't just up and disappear overnight.
Most legit programs have been around for a while. You can easily find hundreds of reviews about such programs online.
If you are interested in finding a work from home job, read my post titled work from home jobs for seniors for a list of 100 legit work from home jobs. If on the other hand, you are looking to learn how to start your own business online, you should visit Wealthy Affiliate and try their free membership.