Getting started
Starting a business is a very brave step for many. It is both very exciting and scary because on the one hand you have finally decided to follow your dream but on the other hand, it is a new thing and there is fear of the unknown.
Many people have dreams or passions and it is these strong desire that stir many towards starting a business. Before you can start however, you need to figure out which of your dreams can be converted into a marketable niche.
What's a niche?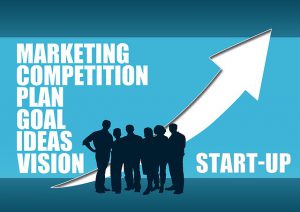 A niche is a section of the market that is specific and unique. For example, a niche can be  about exotic teas or American sport cars or beaches in the Bahamas. A niche can target a product or it could be about providing a service or both.
Whatever your niche is, it needs to be specific enough to aim at a target population. So, it is important to list your passion and then figure out how you can find a market niche for them.
Are you passionate about traveling the world? Ok that's great but this is a field not a niche because it is very broad. Now ask yourself, what about traveling do I really like? Is it the hotels I stay in, the sites I visit, the different cultures I experience? Questions like this can help you narrow your passion into a niche.
You could decide after careful consideration that you love to travel because of the different cultures you encounter. This is a step closer to fine tuning your niche. The are thousands of different cultures around the world. This means you can narrow this even further.
You could after even more thinking realize that you are actually interested in middle eastern cultures. You want to learn and try to understand it and will want some of the world to understand it with you. Now you've arrived at your niche.
Registering a domain name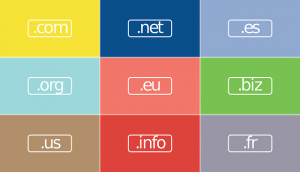 The next step is to find a name for your niche, one that is available and able to confer the reason behind your site accurately. By name that is available, I mean a domain name. It is great when your site name matches with your domain name. A domain name is a name like middleeasterncultures.com or .org,.net and so forth.
It is very important to choose a domain name that is easy to remember and is not too long. It is also important to do a keyword research to get an idea of what your target population is looking for and what your competition is.
Basics of Keyword research
Keyword research is a whole other topic we will target in another post. For now, it is basically the process of typing a sentence in the search box of a keyword analysis tool and hitting enter. Like when you do a domain search, with keyword research you get results that gives you an idea of how the market is; this includes information about search rate, the competition and more. All this information help you decide which phrases are better for business.
Registering a domain name continued
Many times you come up with a perfect domain name only to find out that it is not available for purchase. In order to own a domain name, you need to register it with a certified registrar. Once at the registrar site, you type in the name you came up with and hit search to see if it is available. You do this process over and over till you can find a suitable domain name for your niche that has not been taken.
There are many registrars you can pick from but the most prominent are Go daddy, Name cheap and Wealthy Affiliate. It can cost as little as a dollar and up to $13 to register a domain name but that is just the start.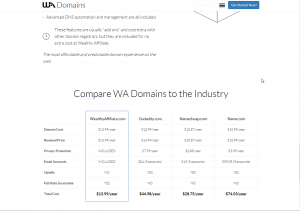 Once you have a domain name, you can move to building a site. To build a site, you need a site building platform and the most popular is WordPress. With WordPress, it is very easy especially when you use the help of Wealthy Affiliate.
You must be wondering by now what this Wealthy Affiliate I keep mentioning is. Let me elaborate; Wealthy Affiliate is like an online University that help many people who are looking to start a business. They have detailed step by step instructions on how to do it. The most amazing thing about them is they let you join for free and will not pressure you about upgrading until you are ready. With them, you can purchase your domain, build your site and start a business all in one place.

Back to our topic; once you have your site set up, you can start your research about middle eastern cultures and present them to your target population in the form of post, pictures or videos.
Good on your endeavors, don't hesitate to ask questions in the comments section if you have any. I hope this post was helpful.
Cheers Denise.