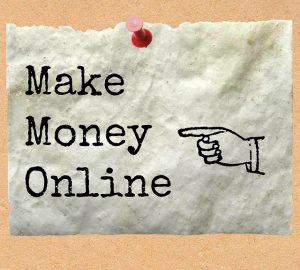 Many people today are beginning to think less traditional and more practical when it comes to generating extra income. Traditionally,generating extra income will require working and extra shift or getting two or three jobs.
Today people seek the comfort of working from their homes especially people facing retirement and realizing that they are not prepared. Some people like me are parents with young families and finding the time to work full-time out of the home and spending time with the family is hard. Others are full-time college students and need that extra money to help with their tuition and in turn reduce their student loan.
There are many ways to generate extra income on the internet without spending a fortune. In fact, there are ways you could generate income initially for free and when you feel confident in online business you can expand to paid domains.
Affiliate marketing
Affiliate marketing is a type of online business you can do from almost anywhere in the world or at home while in your pajamas. Success in this type of business depends on how good your writing skills are because it involve writing reviews about products you think are great. If your review is convincing enough to people who visit your site, they might decide to follow through and buy the product or register with the service you are promoting.
People come online because they need help and you should be able to help them solve their problems or at least point them in the right direction in order to succeed in your business. Passion is also very important for success in any business because you can only come out as real if you believe in what you are doing. If you do not believe in what you are doing, in my opinion, you are a scammer period.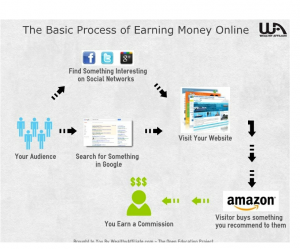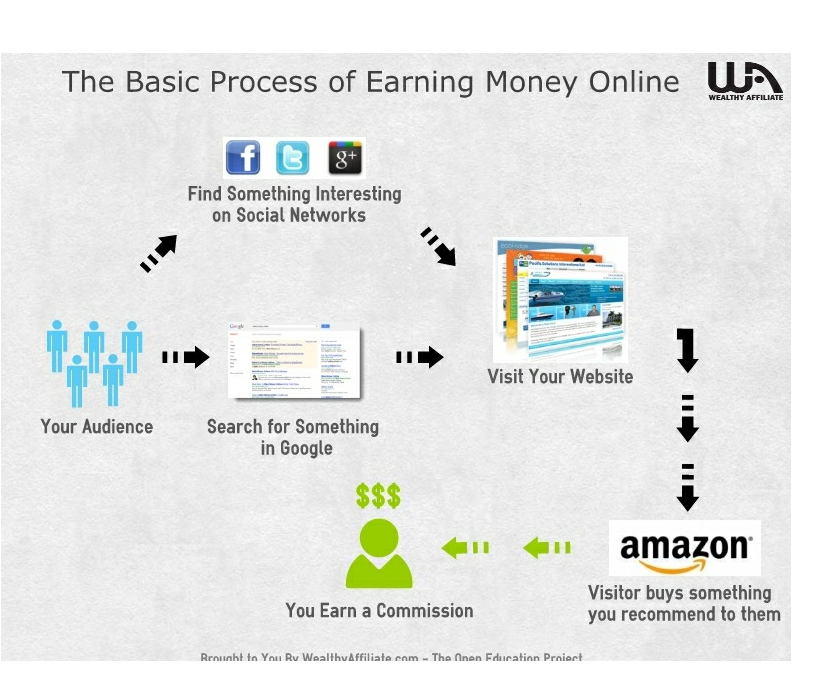 So, what are you passionate about? Is it race cars, cameras, interior design, information technology…? Well you can promote all of these and more online. Just find a company you can trust that has an affiliate program and enroll in it. But before you go this far, you need to get an online presence and you can do this by registering a domain. A domain is something like www.example.com which will serve as you portal to the online world. When you have a website, you can connect with your chosen affiliate program and promote their products or services.
An example of a great affiliate program/online business is Wealthy affiliate. Why is this program so great? you ask. For starters, it offers a free membership with which you can build two free websites. They will give you step by step lessons on how to build and grow your business for free. There is no pressure to upgrade and there are no hidden fees. In fact, no one will ask for your credit card information until you are ready to up grade and there is no time limit for the free membership. Do not take it from me! check it out for yourself.
You can also check out my review of Wealthy affiliate.
Other ways to make money
Affiliate marketing is not the only way to generate income online, you can also promote your own products or services. More ways to generate money for your site other than affiliate marketing include email marketing and posting advertisements on your site or your advertisements on other sites like Facebook.
Email marketing 
This is the practices of promoting a product or service directly to a customer or group of people by sending them emails. This technique helps you reach many people faster than waiting for someone to stumble on to your site. To do this, first you need to gather emails of the people you which to reach (target group) then you can send regular emails to them advertising your product or services.
Posting advertisements on your site or other sites

Many people pay organizations like google, yahoo, Bing and Facebook to advertise their products and/or services. This can generate large traffic to their site which can lead to conversion if the right group is targeted. You can also post commercials with the help of tools like google ad sense. With this program, you get paid when someone visits your site and/or clicks on the commercial (pay per click).
There are still many ways to make money. What are your skills? You can use them to make money without needing to build a website. Lets look at some examples;
Tutoring
You can build a website aimed at tutoring a specific subject or a few related topics. Say for example that you are very good at physics and mathematics, you can design courses on your site that makes it easy for others to understand these subjects. You could design an eBook and sell it on your site to generate income.
You do not need to have a website to tutor, you can do it as an employee for your college.
Arts and craft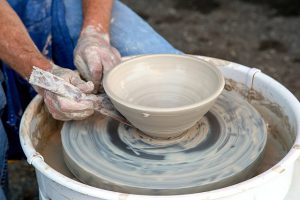 Are you very good at using your hands to build things? Great because you can make things and sell them online on your site or at art and craft stores in your city. People love having unique items and you could be the person who help them get such products. It could be home made jewelry, unique sculptures, paintings and so much more.
Languages
Are you a native of an area of the world with a language known by few? If yes, you can make easy money with this. Many organizations like hospitals and the government need people who can translate documents for their clients. You might need to take a course and get certified but it will be all worth it if you can work from home at least a few days a week and make some money.
Medical billing and coding
This is a course that is offered online by many institutions. It takes about one to four years to complete depending on the type of program you enroll in (certificate, associate or bachelor's degree). Professionals with certificates in medical billing and coding are in high demand. These professionals can work from home full-time or at least a couple days a week. Many hospitals out-source billing and coding to other organizations which then hire certified people to do the job. You could be the one who starts a business that hires certified medical billing and coding professionals (doesn't hurt to think big).
Website design and maintenance 
You can use what you already do at a full-time job to make extra money as long as it does not conflict with the policies of your current employer. Graduates from schools like MIT can use the knowledge acquired from school and work from home as webmasters for many businesses, designing and maintaining their sites.
There are many ways to make money from home that I haven't mentioned. Please help fill the blanks. Leave a comment!
Cheers Denise?